One of the advantages of
air tools
, such as pneumatic tools, is their lack of electromagnetic interference (EMI) or radio frequency interference (RFI). This characteristic makes them suitable for use in environments where electronic equipment is sensitive to such interference. 
Mechanical Operation: Air tools are powered by compressed air, which drives their mechanical components. Unlike electric tools, which rely on electrical circuits and motors, air tools do not generate electromagnetic fields during their operation.
No Electrical Components: Air tools typically do not have electrical components like brushes, coils, or switches that can create EMI or RFI. Instead, they rely on purely mechanical mechanisms, such as pistons, gears, and bearings.
No Electrical Sparking: Electric tools can produce sparks, especially if they have brushes or if their electrical connections are damaged. Sparks are a common source of EMI and can interfere with nearby electronic devices. Air tools do not produce sparks, reducing the risk of EMI generation.
Non-Conductive Air Hose: The air supply for pneumatic tools is delivered through non-conductive air hoses, which do not conduct electricity. This further reduces the risk of EMI generation from the air tool itself.
Safe for Hazardous Environments: Due to their minimal risk of sparking or generating EMI, air tools are often considered safe for use in potentially explosive or hazardous environments where electrical equipment could pose a danger.
Compatibility with Electronics: Air tools can be used in proximity to sensitive electronic equipment, such as computers, control panels, and communication devices, without causing interference or damage.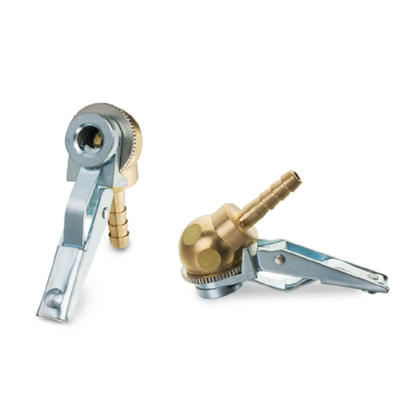 Tube Deflators-EAC128-1
Part No.:EAC128-1
Description:8mm