Using
tire patches
has several advantages over other repair methods, such as tire plugs or complete tire replacement. 
Effective for Larger Holes and Punctures: Tire patches are particularly effective for repairing larger holes and punctures in the tire's tread area. They provide a more robust and reliable solution for substantial damage.
Long-Lasting Repairs: When properly applied, tire patches offer long-lasting repairs. They are often considered a permanent solution, especially for punctures in the repairable zone (the central portion of the tread).
Maintains Tire Integrity: Tire patches maintain the structural integrity of the tire. They restore the airtight seal and preserve the tire's original strength and flexibility, preventing further damage.
Greater Safety: Patching a tire can be safer than some other repair methods, especially temporary ones like tire plugs. It reduces the risk of sudden blowouts or loss of control while driving.
Economical: Repairing a tire with a patch is usually more cost-effective than replacing the entire tire. It's an efficient way to extend the life of your tires and save money.
Environmental Benefits: Repairing a tire with a patch is an environmentally responsible choice. It reduces the number of tires discarded and minimizes waste.
Reduced Downtime: If done correctly, patching a tire is a relatively quick process. It can reduce downtime when compared to finding a replacement tire and having it installed.
Versatility: Tire patches are suitable for a variety of tire types, including passenger car tires, truck tires, and even specialty tires like those on bicycles, motorcycles, and agricultural equipment.
Minimized Tread Depth Variations: Properly applied patches ensure that the repaired section of the tire maintains the same tread depth as the rest of the tire, promoting even wear and balanced handling.
Ease of Inspection: Patched tires are easy to inspect. You can visually check the patch to ensure it's still secure and not leaking, providing peace of mind for your safety.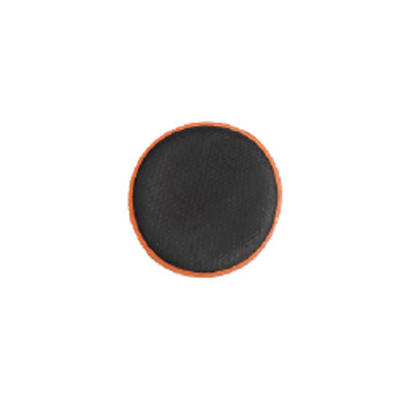 Foil-Back Tube Patches-CP-201
As a famous OEM Foil-Back Tube Patches-CP-201 suppliers and Foil-Back Tube Patches-CP-201 factory, Our aim is to provide the market and the customers with customized solutions,Whatever a single product or complete sets of equipment.The markets, the applications, the customers are different but We has one unique philosophy to guide the latter to success. For any problems or feedback from the customers,we will reply patiently and meticulously in time.For any inquiries from the customers,we will reply with the professional and reasonable price in time.For any new products of the customers,we will communicate with customers professionally,listen to the views of customers and give useful suggestions for developing the Foil-Back Tube Patches-CP-201.