When it comes to driving a vehicle, safety should always be the top priority. One aspect of vehicle safety that is often overlooked is the importance of wheel balancing. Wheel balancing is the process of adding weights to the wheels of a vehicle in order to balance them properly. In this essay, we will explore the importance of wheel weights in vehicle safety and the role they play in preventing accidents on the road.
Firstly, let's understand what
wheel weights
are. Wheel weights are small, metal weights that are attached to the rim of a vehicle's wheel. They are used to balance the wheel and tire assembly by counteracting any imbalances that may exist in the tire, wheel, or hub. These imbalances can be caused by manufacturing defects, wear and tear, or even road conditions. If left unaddressed, imbalanced wheels can cause vibrations and shaking, making it difficult to control the vehicle and increasing the risk of accidents.
Now, let's discuss the importance of wheel weights for vehicle safety. Balanced wheels are essential for maintaining proper tire wear, handling, and stability. Unbalanced wheels can cause uneven tire wear, which can lead to decreased traction and shorter tire life. In addition, unbalanced wheels can cause the vehicle to vibrate, making it more difficult to steer and control. This can be especially dangerous at high speeds or in inclement weather conditions.
Moreover, balanced wheels also contribute to the overall performance of the vehicle. Properly balanced wheels reduce tire wear and tear, which in turn improves fuel efficiency and reduces the risk of blowouts or other tire-related issues. This means that investing in wheel weights is not only important for safety but can also save vehicle owners money in the long run.
In conclusion, wheel weights play a crucial role in vehicle safety by ensuring that the wheels and tires are properly balanced. They help to prevent accidents by reducing vibrations and improving handling, which is especially important when driving at high speeds or in poor weather conditions. Additionally, balanced wheels improve tire wear, fuel efficiency, and overall vehicle performance. Therefore, it is important for vehicle owners to regularly check and maintain proper wheel balance by adding or removing wheel weights as needed.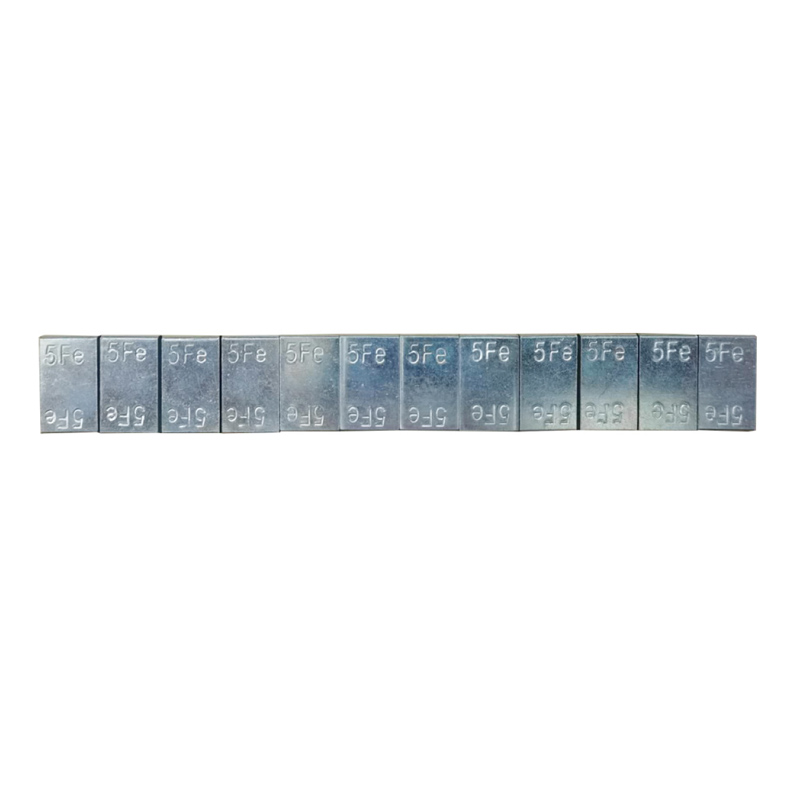 Fe Adhesive Wheel Weights-EW-3102Z