Tire valves may seem like a small and insignificant component of a vehicle's tires, but their role in ensuring safety on the road cannot be overstated. These small valves play a crucial role in maintaining the proper tire pressure, which is essential for a safe and efficient driving experience. In this article, we will explore the surprising role of tire valves in your car's safety and why it is important to pay attention to them.
The Importance of Proper Tire Pressure
Maintaining the correct tire pressure is essential for several reasons. First and foremost, it ensures that your vehicle handles properly and safely. When tire pressure is too low, the tire's sidewalls can flex excessively, causing them to generate heat and wear out prematurely. Additionally, low tire pressure can negatively impact your vehicle's handling and braking performance, making it less responsive and less safe to drive.
Conversely, overinflated tires can be just as dangerous. Overinflation can cause the center of the tire's tread to wear out more quickly, reducing traction and making the vehicle more difficult to control. In some cases, overinflated tires can even result in a blowout, which can be incredibly dangerous at high speeds.
The Role of
Tire Valves
in Maintaining Proper Tire Pressure
Tire valves play a vital role in maintaining the proper tire pressure. They act as a one-way gate, allowing air to be added to the tire but preventing it from escaping. This simple mechanism is essential for keeping the tire pressure at the manufacturer-recommended level.
In addition to the valve's primary function, the valve stem itself can also play a role in maintaining tire pressure. Valve stems are typically made of rubber or metal and can become damaged or corroded over time. If the valve stem is damaged or becomes loose, it can cause the tire to slowly lose air, leading to a drop in tire pressure.
The Importance of Regular Valve Maintenance
Given the vital role that tire valves play in maintaining proper tire pressure, it is essential to perform regular maintenance on them. This includes inspecting the valve stem for signs of damage or wear and ensuring that the valve cap is in place and secure.
Additionally, it is important to check the tire pressure regularly, ideally once a month or before embarking on a long trip. If you notice that the tire pressure is consistently low, it may be a sign of a leaky valve or damaged valve stem, which should be addressed promptly.
In conclusion, tire valves may be small and unassuming, but their role in maintaining proper tire pressure is essential for safe and efficient driving. By understanding the importance of proper tire pressure and the role of tire valves in maintaining it, you can ensure that your vehicle is as safe as possible on the road. Regular valve maintenance and tire pressure checks are simple yet effective ways to keep your vehicle in top shape and avoid potential safety hazards.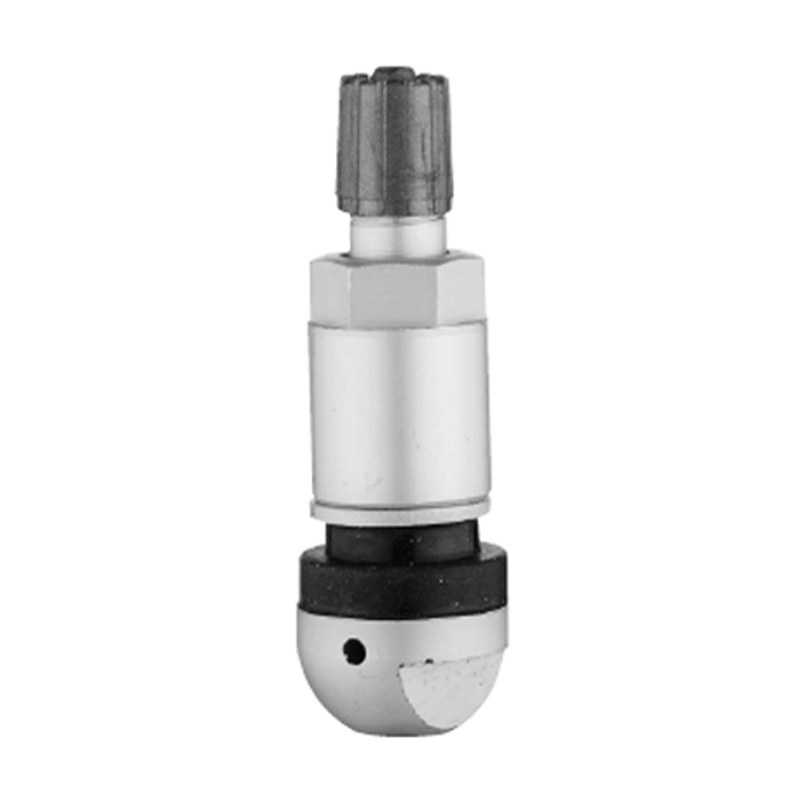 TPMS Valves-TPMS-05