Tubeless valves for motorcycles
are used to seal the opening in the rim of a tubeless tire, allowing for the tire to be inflated and maintained at the proper pressure without the use of an inner tube. These valves are typically made of metal and have a rubber seal to create an airtight seal in the rim. They are often sold in pairs and can be easily replaced if they become damaged or worn. Some tubeless valves also have a removable core, which allows for easy access to the tire in case of a puncture or other issue.
Tubeless valves for motorcycles offer several advantages over traditional tubed valves, including:
1.Improved safety: Tubeless valves seal the tire directly to the rim, reducing the chance of a sudden and dangerous loss of air pressure.
2.Increased performance: Without an inner tube to absorb energy, tubeless tires can deliver better handling and grip.
3.Reduced weight: Tubeless tires are typically lighter than their tubed counterparts, which can improve fuel efficiency and handling.
4.Increased durability: Tubeless valves are typically made of more durable materials than tubed valves, which can reduce the need for maintenance and replacement.
5.Ease of use: Tubeless valves are easy to install, remove and maintain which make it more convenient to change tires.
6.Simplified repair: In case of a puncture, tubeless tires can be repaired using sealant instead of having to replace the entire inner tube.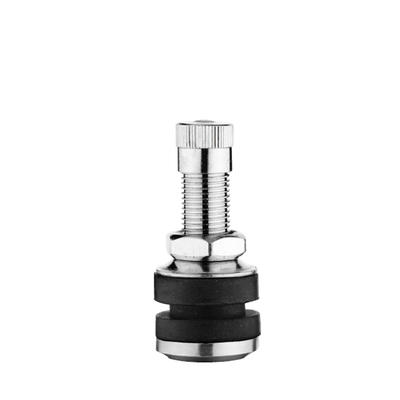 Tubeless Valves For Motorcycles And Scooters-VAMD-161