The
tire bead seater
is a device designed to simplify the process of inflating tires, particularly in situations where traditional methods may prove challenging or time-consuming. This essay explores the tire bead seater's purpose, functionality, and benefits, shedding light on its significance in the automotive industry.
What is a tire bead seater?
A tire bead seater is a specialized tool used to ensure proper sealing between a tire's bead and the wheel rim. The bead refers to the inner edge of the tire, while the wheel rim is the outer circular part of the wheel on which the tire is mounted. By creating a sudden burst of compressed air, the bead seater facilitates the rapid seating of the tire bead onto the rim, allowing for effective inflation.
How does a tire bead seater work?
The tire bead seater employs a simple yet effective mechanism. It consists of a large air tank, an air valve, and a discharge nozzle. The air tank is typically filled with compressed air, and the nozzle is positioned against the tire's valve stem. Upon opening the air valve, a high-pressure burst of air is released directly into the tire, creating a surge of pressure that pushes the tire bead outward and onto the rim. This process ensures proper seating of the tire, allowing for efficient inflation.
What are the advantages of using a tire bead seater?
1. Quick and efficient tire inflation:
Traditional methods of tire inflation often involve manual labor, such as tire levers and hand pumps, which can be time-consuming and physically demanding. The tire bead seater simplifies the process by rapidly seating the tire bead onto the rim, enabling swift and efficient inflation.
2. Enhanced safety and convenience:
By using a tire bead seater, technicians can avoid the need to apply excessive force or use potentially hazardous methods to seat the tire bead. The controlled burst of air delivered by the bead seater ensures a secure seal, minimizing the risk of tire slippage during inflation. Moreover, this tool is particularly useful for larger tires found in commercial and off-road vehicles, where manual seating can be difficult or impractical.
3. Cost and time savings:
The tire bead seater helps reduce labor costs associated with tire mounting and inflation. By streamlining the process, it allows technicians to inflate tires more quickly, leading to improved productivity and reduced downtime for vehicles. Additionally, the tool's ease of use minimizes the potential for tire damage, reducing the need for costly repairs or replacements.
The tire bead seater serves as an invaluable tool in the automotive industry, simplifying and expediting the process of tire inflation. By leveraging a burst of compressed air, it ensures proper seating of the tire bead onto the rim, enhancing safety, efficiency, and convenience. With its ability to save time and costs while improving overall productivity, the tire bead seater has become an indispensable asset for automotive workshops, tire service centers, and off-road enthusiasts.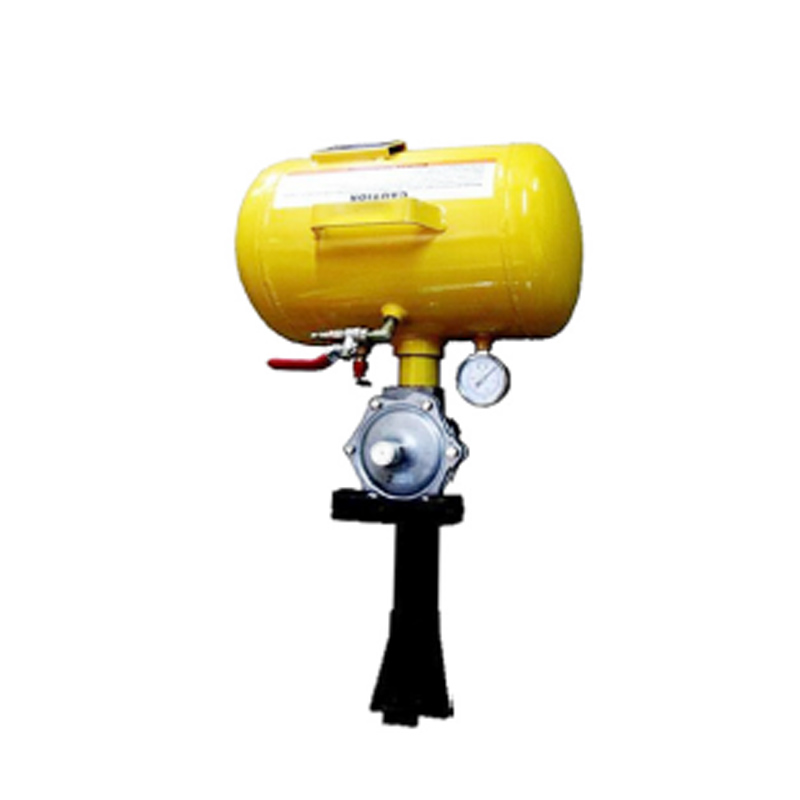 Bead Seater Tanks-EHG-039-5