As a crucial component of your vehicle's safety, the wheel lug nuts are responsible for keeping your tires securely attached to your car's wheels. But do you know what they are, how they work, and how to maintain them? In this ultimate guide, we'll cover everything you need to know about wheel lug nuts to ensure your safety on the road.
What are Wheel Lug Nuts?
Wheel lug nuts are small but mighty fasteners that attach the wheel to the car's hub. They come in a variety of sizes and shapes, depending on the make and model of your vehicle. Wheel lug nuts are usually made of steel, but some manufacturers also use aluminum or titanium.
How Do Wheel Lug Nuts Work?
Wheel lug nuts work by applying pressure to the wheel, which then presses against the hub. This pressure creates a frictional force that prevents the wheel from coming loose. Lug nuts are tightened using a torque wrench, which applies the correct amount of force to ensure that they are not too tight or too loose.
Maintaining Your Wheel Lug Nuts
Proper maintenance is crucial to ensure that your
wheel lug nuts
are functioning correctly. Here are some tips to keep in mind:
1.Regularly Check Your Lug Nuts: Inspect your lug nuts at least once a month to ensure that they are secure and not damaged.
2.Check Your Lug Nut Torque: Lug nuts can loosen over time, so it's essential to check their torque at least once a year, or after any tire changes.
3.Replace Your Lug Nuts: If you notice any signs of wear or damage, it's best to replace your lug nuts immediately.
4.Use the Right Lug Nut: Always use the correct lug nut for your vehicle, as using the wrong type can cause damage and affect your car's safety.
Choosing the Right Wheel Lug Nuts
When choosing new lug nuts, it's essential to consider factors such as the size, material, and design. Here are some tips to keep in mind:
1.Check Your Vehicle Manual: Your vehicle manual will have information about the type of lug nut you need.
2.Consider Material: Steel is the most common material used for lug nuts, but aluminum or titanium lug nuts can be more lightweight and durable.
3.Choose the Right Design: Some lug nuts have a conical shape, while others are flat. The design will depend on your car's wheels and rims.
In conclusion, wheel lug nuts may be small, but they play a crucial role in keeping your tires safely attached to your vehicle. With proper maintenance and choosing the right lug nuts, you can ensure your safety on the road. Remember to inspect your lug nuts regularly, check their torque, and replace them if necessary. By following these simple steps, you can enjoy a safe and secure driving experience.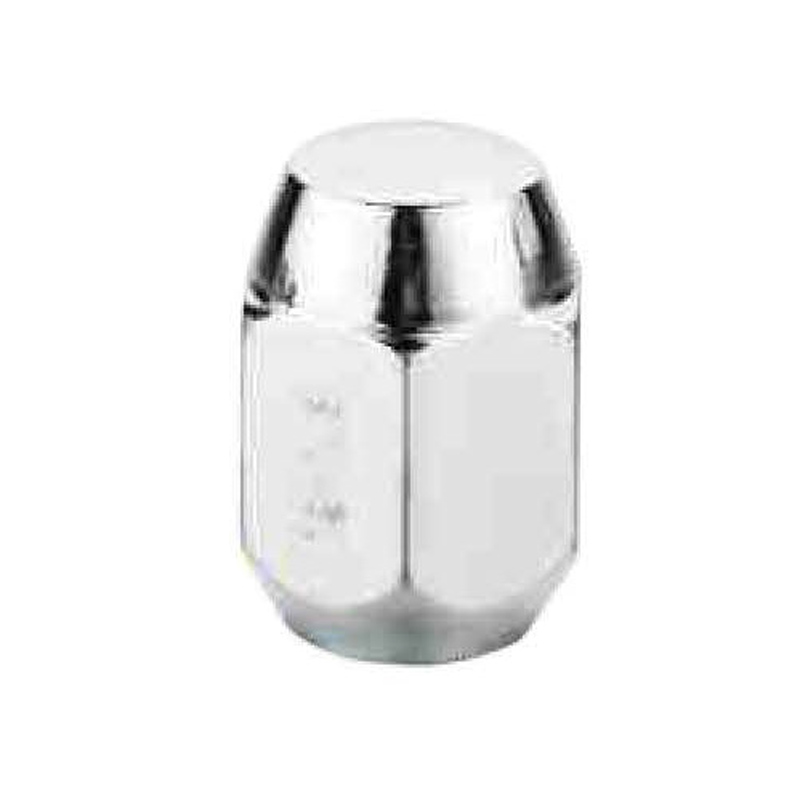 PART#     Thread Size
1002-L35    7/16
1003-L35    3/8
1004-L35    1/2
1006-L35    12mmx1.25
1007-L35    12mmx1.50